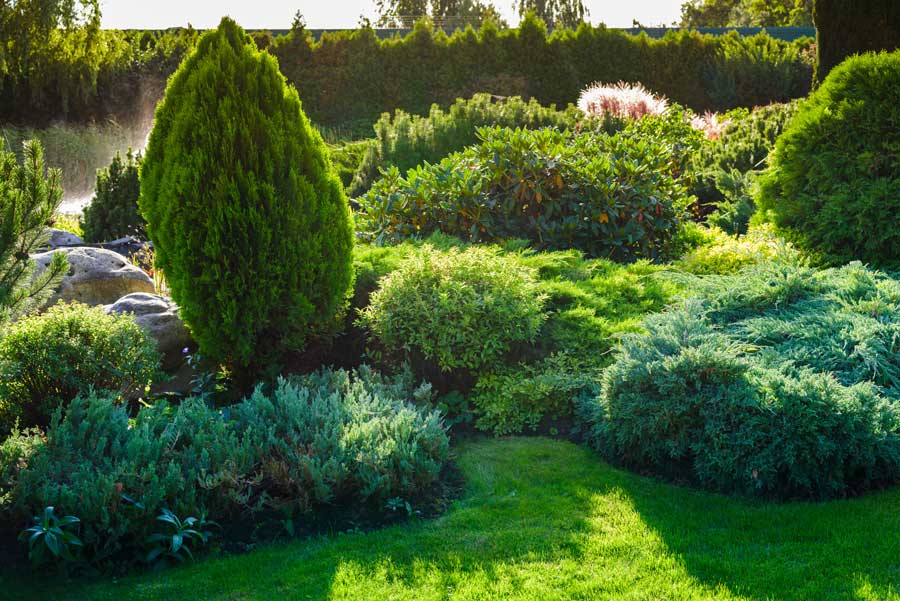 By Acme Homes 8-22-2023
Have you browsed our inventory of available homes recently? If so, you will notice a common theme, generous lots. And that's because we believe that your living space should extend past your front door. We want all our Acme homeowners to be able to take in this beautiful corner of Washington state. If you would like to spend more time outside enjoying nature but are craving more privacy, here are some tips and suggestions for how to increase your backyard privacy.
Install Privacy Fencing
The first thing that probably comes to mind is fencing. Consider installing privacy fencing around your backyard. Choose from a variety of materials such as wood, vinyl, or metal. Opt for taller fences to increase privacy. Adding lattice panels or trellises to the top of the fence can provide additional coverage while allowing light to filter through.
Plant Privacy Hedges
Planting tall, dense shrubs or trees can create a natural and beautiful privacy barrier. Popular options include arborvitae, Leyland cypress, bamboo, and privet. Choose plants that thrive in your climate and are suitable for your space.
Create Living Walls
In a similar vein to privacy hedges are living walls. Design a living wall by training climbing plants, vines, or ivy to grow along a fence, trellis, or wall. This adds both privacy and greenery to your space.
Install Pergolas or Gazebos
Pergolas and gazebos can also be a great privacy solution. They not only provide shade but can also be outfitted with curtains, drapes, or screens for added privacy. They create a defined outdoor area that's shielded from view.
Add Landscape Features
Incorporate tall elements like water features, fountains, or sculptures strategically to block sightlines. These features can also enhance the aesthetic appeal of your backyard.
Consider Tall Planters
Another option is to use large planters filled with tall plants, ornamental grasses, or bamboo to create visual barriers while adding a touch of greenery to your space.
Install Shade Sails
Shade sails not only provide shade but also create an element of privacy. Choose colors and configurations that align with your backyard style and let this simple upgrade create a more comfortable outdoor experience.
Invest in Outdoor Furniture
Arrange outdoor furniture strategically to create zones and block views. Use options like benches, screens, or even built-in seating with tall backrests.
Combine Multiple Solutions
Often, the most effective privacy is achieved by combining multiple techniques. Layering plants, screens, and other features can create a more comprehensive privacy solution. So pick out a few of your favorite privacy solutions mentioned in this list! Here's to looking forward to many mornings and evenings present in your curated backyard.