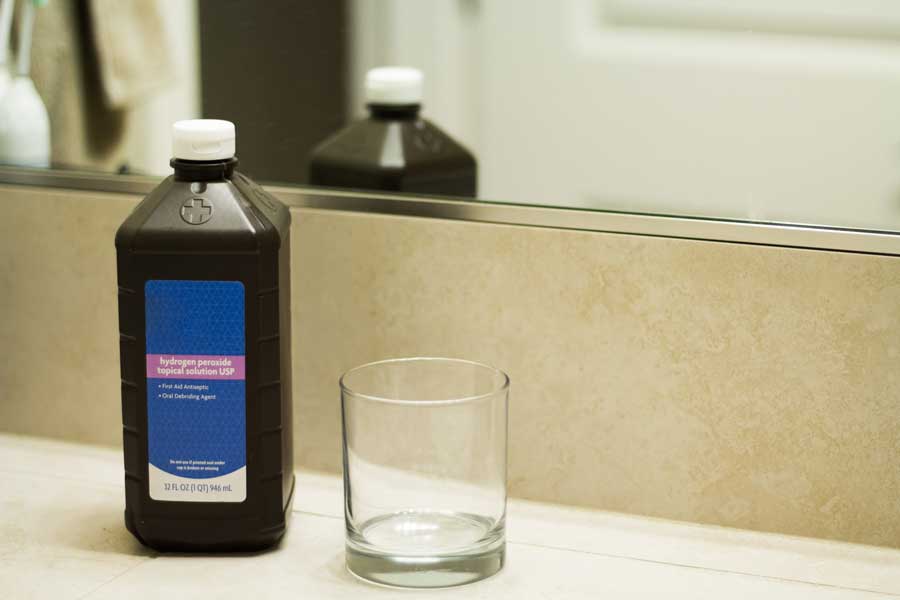 By Acme Homes 11-24-2021
Most people have a bottle of hydrogen peroxide lying around the house. It's really great for first aid purposes. But did you know that hydrogen peroxide can also be used around your home? It's true and the team at Acme Homes is going to tell you how.
For Tile and Grout
Hydrogen peroxide can be a great base if you need to lift stubborn stains or mold from grout. Just mix a quarter cup of peroxide with a half a cup of baking soda. Spread the mixture on your dingy grout and let it rest for about five minutes. Afterwards you can rinse clean with warm water.
For Cutting Boards
Wooden cutting boards can be very versatile, but they can also keep scars from dicing and slicing. Because wood is a porous material, these cuts can trap and harbor bacteria. To rest easy knowing that your wooden cutting board is properly disinfected, try treating it with hydrogen peroxide. Hydrogen peroxide has wonderful antimicrobial, antifungal, and antiviral properties. Which makes it a great food safe disinfectant. To seal the wood after cleaning, apply a layer of walnut or almond oil to the surface.
For the Toilet
As we mentioned, hydrogen peroxide is great at banishing bacteria and viruses. Give your toilet a proper sanitizing treatment by pouring a half a cup of peroxide into the toilet bowl. Allow that to rest for 30 minutes. Afterwards, scrub the bowl down with a toilet brush and voila! Do this weekly to keep a pristine toilet.
For Granite and Marble
Stains and stubborn water marks on granite and marble surfaces can be a real downer, but with a little bit of hydrogen peroxide, you can make these marks disappear. Simply spray the peroxide onto the troubled area and allow it to get to work. Once you have let it sit on the stain for some time, wipe clean with a warm, damp dishcloth. If the stain persists, repeat the process as necessary.
The moral of the story is that hydrogen peroxide has a multitude of uses from first aid to cleaning to sanitizing. It is cheap and easily found in most stores as well. All things considered, this is one item you should always keep around.
We regularly update our Acme blog with new information. Check back often for more tips and tricks that you can use at home!