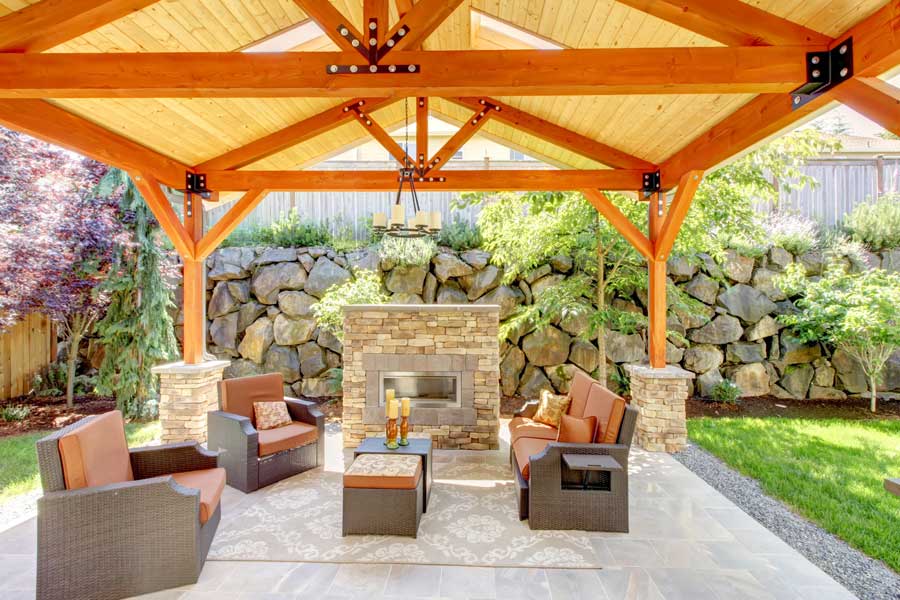 By Acme Homes 4-20-2023
At Acme Homes, we believe you should enjoy the space outside your home just as much as the inside of it. Which is why we select lots that give you the freedom to make your outdoor space anything you want it to be.
Transforming your backyard patio into a cozy and inviting space is one of the ways that our homeowners make these spaces their own. Whether you want to create a peaceful retreat, an entertainment space, or a place to unwind after a long day, there are many ways to dress up your backyard patio. Here are some ideas to get you started!
Cute Patio Furniture
Comfortable and stylish patio furniture is one thing that can make a huge difference in the ambiance of your backyard. Whether you prefer a modern or traditional style, there are many options to choose from, including outdoor sofas, chairs, tables, and hammocks. Consider adding colorful cushions and throw pillows to add a pop of color and texture to your patio furniture.
Potted Plants and Flowers
Adding potted plants and flowers to your backyard patio is another great way to bring life and color to your outdoor space. Consider adding a mix of annuals, perennials, and succulents to create a variety of textures and colors. Ferns also do quite well in our Washington environment, and they can make your patio space feel larger than life. You can also add hanging plants or a vertical garden to save space and create a beautiful backdrop for your patio.
Stamped Concrete
If you feel like your concrete patio is feeling a little lackluster, adding some texture to it can make it stand out as unique. Stamped concrete is a decorative concrete option that can enhance the look of your patio. It is available in various patterns, textures, and colors, which can mimic the look of brick, stone, or tile. Stamped concrete can also be used to create a border around your patio or to create a pathway from your patio to your garden.
Outdoor Lighting
Outdoor lighting is another way you can create a warm and inviting ambiance around your patio. String lights or lanterns can be hung from trees, pergolas, or overhead structures to add a soft and romantic glow to your patio. You can also add solar-powered lights to your garden to illuminate your path and create a magical effect.
Fire Pit
A fire pit can create the perfect focal point for your patio. You can choose from a variety of options, including portable fire pits, in-ground fire pits, and gas fire pits. Don't forget to add some comfortable seating around your fire pit to create a cozy and inviting space. Whatever style you go with, it is sure to be the place where friends and family love to gather.
Ultimately, there are many ways to dress up your backyard patio and transform it into a beautiful and inviting space. Whatever your style or budget, these ideas can help you create a backyard patio that you'll love to spend time in.