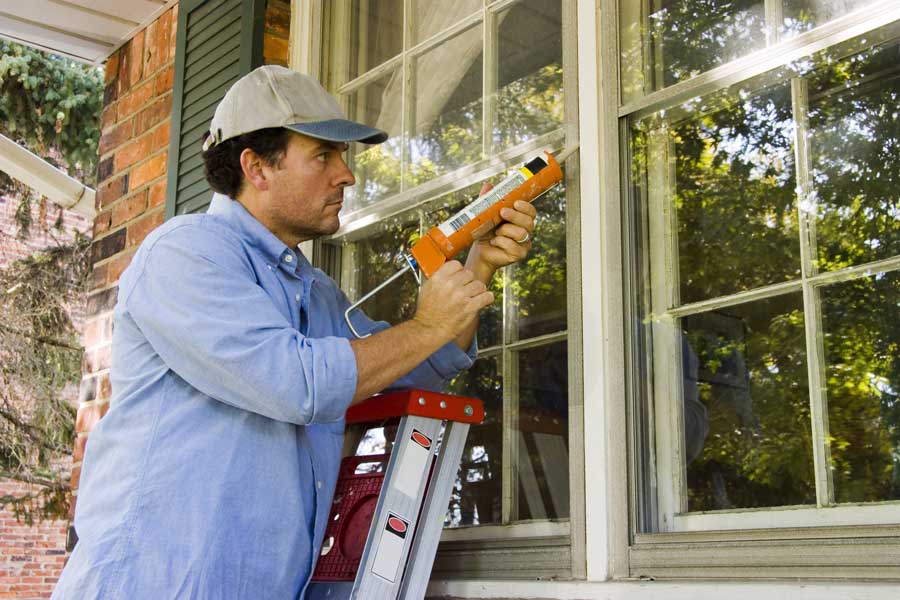 By Acme Homes 8-13-2021
As summer is winding down, it's never a bad idea to survey your property and prepare it for the cooler seasons. One of the biggest contributors to poor energy efficiency around your home are poorly sealed windows. That's why removing old, crumbly caulk and replacing it is a smart end of summer chore. At Acme, we want to make sure that you are comfortable in your house. That's why we want to share these tips with you on how you can properly prepare your windows for the upcoming seasons.
Avoid Weep Holes
Not all windows have weep holes, but a lot of them do. Weep holes are designed to allow excess moisture to escape your window frame. If you unknowingly fill these with caulk, they will not be able to do their job properly. This could result in a buildup of mold, rust, and rot and can lead to costly repair in the future. Take a look or research if your specific window has weep holes, and if they do, be sure to steer clear of them.
Do not Seal Moving Parts
It's also important when caulking to know what the moving parts of your window are. This can help you to avoid sealing the window shut completely. You still want them to work, after all.
Remember To Caulk Both Sides
Windows face both the inside and the outside of your home, so it is crucial to seal both sides when caulking. Giving attention to both the exterior and interior of your window frame will set your home up for the best seal.
Choose the Right Caulk
If you don't know exactly what you are looking for, it can be easy to get overwhelmed when strolling down the caulk aisle of your home improvement store. There's a surplus of caulks for every occasion, so knowing what's most suitable for windows is important. The caulk surrounding your exterior windows must endure harsh weather and extreme weather fluctuations. The one for the inside of your home should not contain harsh fumes that can be released into your living area. And if you're caulking a basement window that has stone or brick, you want to make sure that you grab a product that works well for both surfaces. Look for an exterior, interior, and masonry caulk.
With a few considerations, you can be sure that your home will remain comfortable all year and that your energy bill will not be sky high either. For more helpful homeowner tips and tricks, be sure to check out our other blog articles. And if you're looking to be inspired, stop by our gallery page!