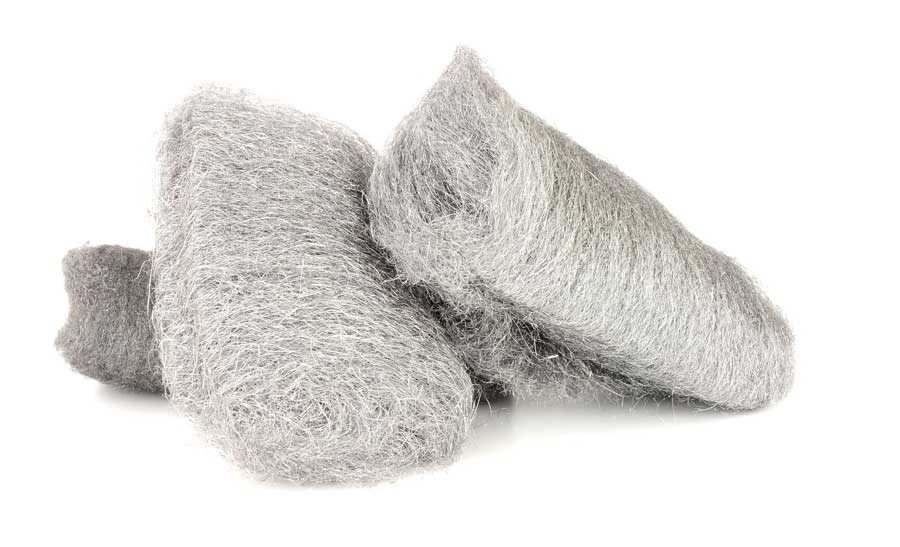 By Acme Homes 7-20-2022
Is steel wool a mainstay in your home? Steel wool has a myriad of uses from cleaning to polishing. Keeping a few of these useful steel pads around your home can make your life easier. Here are a few ways to use them.
Polish Up Garden Tools
At the end of every gardening season, before you put all your tools to rest, give them a good clean and polish. Using extra fine steel wool that has been soaked in oil, (any household oil will do) scour all of the caked on mud and grass off of every tool. Use a clean rag to wipe them dry and they will be ready to tackle any task come spring.
Keep Screws Tight
If you have a screw that has gained a bit of wiggle room in your drywall over time, a little steel wool can remedy this. Simply wind a little steel wool around the screw before you put it back in its place. This will eliminate any wiggle room and make the screw secure.
Ward Off Rodents
Rodents are masters at finding ways into your home through any little nook or cranny. Block off their entry points by stuffing vulnerable spots with steel wool. Small holes, pipes, and baseboards are common problem areas. Then seal up the hole with strong tape.
Remove Rust
Do you have patio furniture that is covered in rust? Or do you have some old tools that are caked in the mineral? If so, steel wool is great at removing it. And as a bonus, steel wool is also great at roughing up any furniture that you plan on giving a new life with paint.
Make Your Grill Sparkle
Many people enjoy grilling in their backyards during the summer. Don't let stubborn food debris sit on your grill grates and ruin the fun! Cooked food can easily be removed using steel wool. You can allow your grill to cool completely before you begin but doing it while it is still warm will save you a bit of elbow grease. To lift food debris from a warm grill in a safe manner, wear gloves and grip the steel wool pad with a pair of tongs.
And there you have it! A few useful ways to use steel wool around your home.
If you found this article helpful, don't forget to come check out our Acme Homes blog often. We regularly post new articles with news and helpful tips for homeowners!