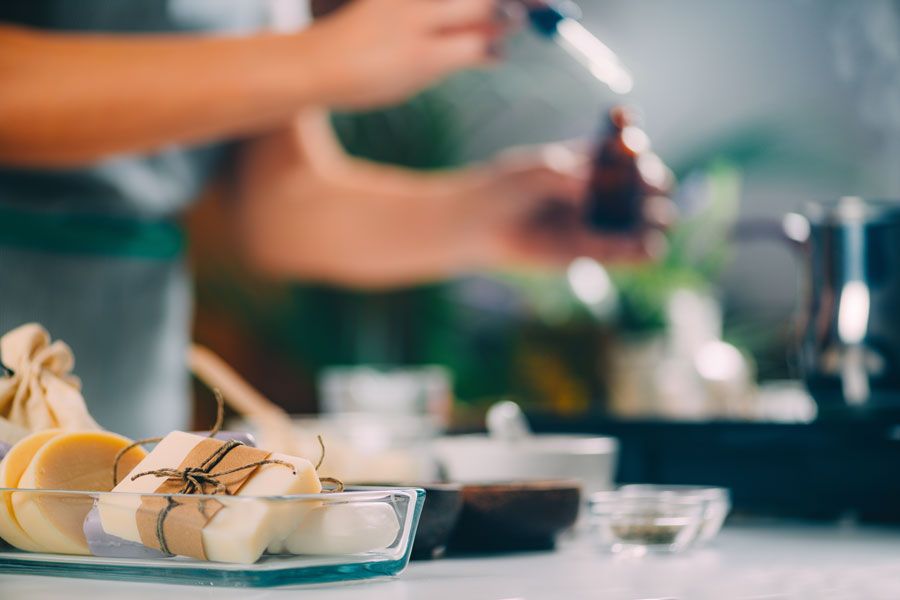 By Acme Homes 12-15-2022
Anyone who is a fan of set it and forget it meals knows the versatility of a crock pot, but its versatility doesn't stop there! While you are cuddled up in your Acme Home this slow season, why not try one of these non-culinary crock pot crafts.
Make Your Own Soap
Have you ever made your own soap before? It's easy as pie with the help of a crock pot. You'll need 16 oz of olive oil, 16 oz of coconut oil, a bit of lye, and the aromatics of your choosing. Essential oils, dried orange peels, cinnamon sticks, get creative! Once you have put all your ingredients into the pot, give it a good mix, turn on the heat, and wait for it to set up. Once finished, turn it out and slice it up into usable or giftable pieces.
Use It to Start Seeds
Are you a gardener? If you want to get a head start on germinating the seeds for your Summer garden, you can with a crock pot. Most seeds need warmth to sprout and crock pots can provide a steady source of warmth. The first way you can use a crock pot in this way is to place one inch of water in the bottom of the pot, drop your seeds directly in, and set to keep warm. An alternate way you can go is to remove the lid from the pot. Wrap a cookie sheet with a damp cloth or towel. Place your seeds on top of the cookie sheet, cover the seeds with another damp towel and place the cookie sheet on top of the crock pot. Set the crock pot to keep warm. Check on the seedlings' progress every 8 or so hours.
Stir Up Lively Libations
Having guests over? Keep their cups full by turning your crock pot into a punch bowl. Pour all your delicious cider or punch ingredients into the pot and keep it warm all night. When people are ready for a drink, simply ladle the punch into their cups, spike if you wish, stir, and enjoy!
Create Homemade Candles
Another fun craft that you can use a crock pot for is candle making! This is a particularly easy craft to get started if you already have partially used up candles lying around. This is a great way to repurpose them. Begin by grating whatever wax you plan on using into the pot, scented or unscented. Turn the crock pot setting to low. While the wax is melting, prepare your jars by spraying them lightly with a bit of cooking spray. You can use any container you like. Mason jar, old coffee cans, cute tea containers. Place a wick inside the container and tape it to the bottom to make sure it doesn't budge. From there, simply pour the wax into the container and allow it to solidify.
And there you have it! A few unique and fun ways to use your trusty crock pot pal. Why not try one of them out on your next snow day?